A Mess Free Life may collect a share of sales or other compensation from the links on this page.
Why oh why do people think that living on a budget means you must be broke?
Can't we get past this idea that living on a budget or having a spending plan means you cut coupons, barely get by, and are stressed out by your finances?
Listen up folks, nothing could be farther from the truth and here's why.
Does Living On A Budget Mean You're Broke?
Change Your Mindset
Look, I understand that the idea of living on a budget for some people is equal to going on a diet. Diets have nasty connotations to them. What immediately comes to mind is "I can never eat ice cream again." And so when you think of a budget like a diet, you end up with all the negative feelings. You start thinking, I'll never be ablet to do anything fun, I'll never take another vacation, I'll have to eat tuna casserole every day for the rest of my life.
STOP!
If you're serious about changing your financial circumstances you've got to stop making a budget the bad guy. Budgets are useful tools. They are THE tool that's going to change how you look, act and feel about money.
Will it happen overnight? No, it won't.
But to throw your budget to the curb is ridiculous and just plain dumb.
Instead of seeing budgets as putting you into denial mode, start looking at budgets as a way to learn more about your money. Begin to see your budget as a way to help you towards your goal of financial freedom.
For example, if you use your budget as a tool to ensure your always putting money into your savings account or investments, then you're taking care of your needs first, ensuring your financial stability. That's something that should be celebrated, not shunned.
Break Bad Habits
Your budget is a tool to help you break bad habits.
When I first started budgeting and creating a monthly spending plan I knew I had a lot of habits that were detrimental to my financial security. In the beginning, I wasn't always successful, and my budget would get derailed. Eventually, I saw my budget as a tool to help me break my old habits and learn new habits, practices that would turn my financial situation around.
Today, I always pay myself first. Money into my savings accounts is the first money that is budgeted and allocated each month. I don't buy some shiny new object with that money and tell myself, 'I'll make it up next month.'  No, instead, I put that money aside first and then figure out a way to either make more money for something I want or I wait until I have made the money I need.
I've replaced instant gratification with delayed gratification. This was probably the hardest habit to break. But once I did get past it, with the help of my budget, I realized how gratifying it was to save for something I wanted.
In the end, I established many useful habits like, converting to cash, tracking my spending and saving regularly.
Follow Your Road Map
A budget is like a roadmap; it points you in the right direction. It's not meant to tie your hands behind your back or rob you of your joy. It's intended to help you get what you need and when your off course, can help you course correct.
Living on a budget means:
You know what you're bringing in for income
You know what you're expenses are
You can cover everything that is necessary for a given month
You have established categories of expenses and have allocated your resources to these categories
You can save for the things you want without reverting to credit cards
You can sleep at night knowing you have the money you need to cover your expenses
You can sleep at night knowing you are saving money
Where is the problem in this?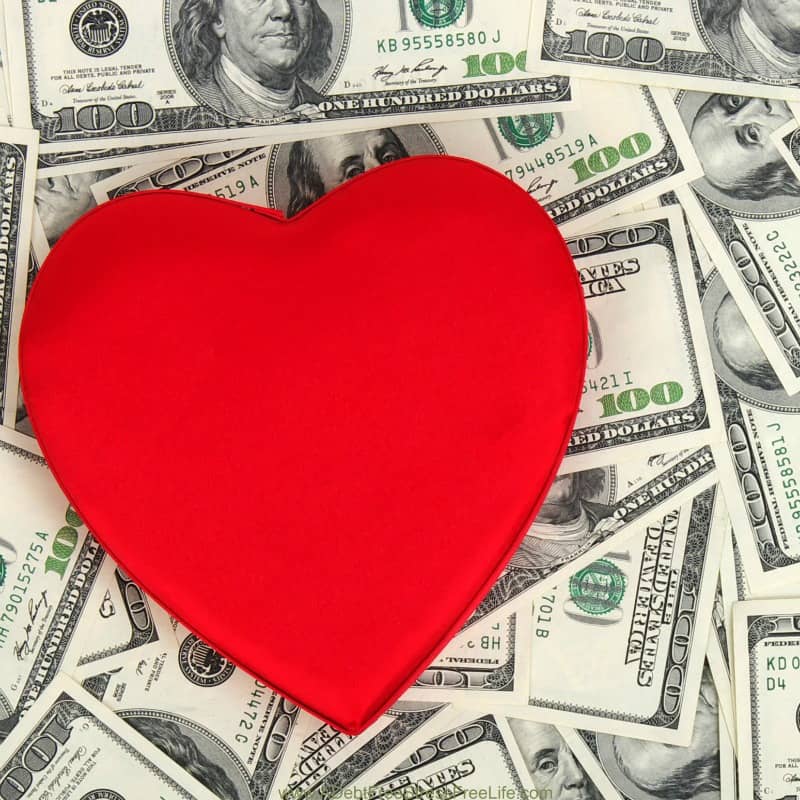 You Get Choices
When you live on a budget, you get more choices than when you don't.  Don't believe me?
When you don't have a budget, you're flying by the seat of your pants.
You have no direction, you are ill-informed with regards to your money. You don't know what's coming in and what's going out. The choices you make are stressful and often made without the proper understanding. You overdraw your account because you don't know what's in there. You pay your bills late because you can't remember where you left them. When you want something because you don't manage your money very well, you buy everything on credit only to become enslaved by credit card debt.
When you develop your spending plan, you're making all the decisions about where you money is going to be allocated. You decide what you can afford and what has to go. You get to save for the things you want. You choose how and when your bills are paid.
You are in control and control equals choice.
A Budget Bring You Peace of Mind, Joy, and Happiness
Once I stopped seeing my budget as something that would rob me of my joy, and embraced the process, I began to have peace of mind.
For the first time in my life, I knew what my money was doing, where it was going and how much of it I had. It was a refreshing feeling over the feelings of dread and despair I usually harbored. These feelings grew over time, and eventually, I learned to love to save and found much joy and happiness when I was finally debt free.
Today, a day doesn't go by that I don't thank my lucky stars for having found my way out of debt. It brings me a lot of happiness to know that I can help others through this blog find financial peace too.
But you have to be able to let go of the negative feelings about budgeting and start celebrating budgets for what they are – a life saver.
Once you're able to do this, you'll see that budgets have nothing to do with being broke, living paycheck to paycheck or any other negative belief you may have. You'll finally understand the peace of mind a budget can bring to your life.