A Mess Free Life may collect a share of sales or other compensation from the links on this page.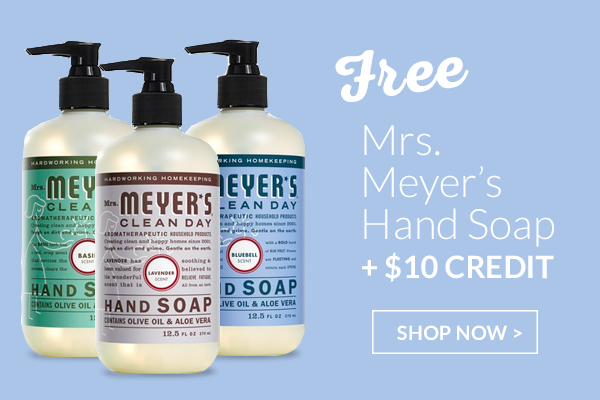 Celebrate my birthday with me and get big savings from ePantry for you!
It's your last chance to get a $10 credit to ePantry + a free Mrs. Meyer's hand soap + free shipping at ePantry.
ENDS TONIGHT at 11:59 PM!
I am so thrilled that so many of you have taken advantage of the offer through ePantry I offered this past week! Today is the last day you can take advantage of this offer through A Debt Free Stress Free Life.
Use this link to get a $10 credit to shop, a free bottle of Mrs. Meyer's Hand Soap and Free Shipping!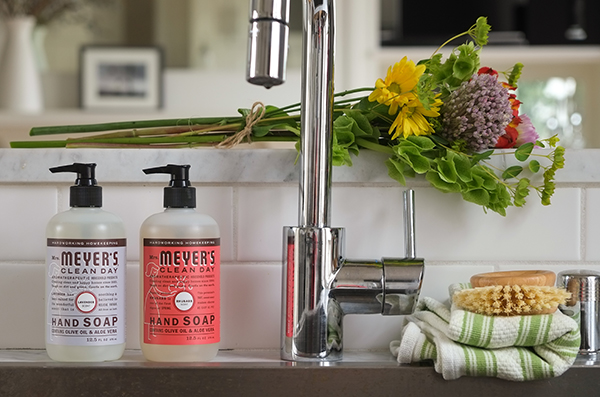 Sign Up For An Account
Simply sign up for an account with ePantry . ePantry is giving all new customers a $10 credit + a bonus FREE Mrs. Meyer's hand soap and Free Shipping. Take advantage of this offer through today only.
Answer A Few Simple and Quick Questions
These questions help them to know what types of products you use, how many people are in your home, and what scents you love. This helps give a rough estimate to how often they need to ship your favorite items right to your door. They take all the guess-work out of it for you!
Fill Your Cart With Your Favorite Products
You can add your favorite items to your cart, or allow ePantry to make some selections for you based on the questions you answered.
Check Out
Just for this first order, your order must be $20 or more (but that includes the $10 credit), so that is basically saving you more than 50% on household products you use every day!
The referral link  will automatically add the FREE Mrs. Meyer's  Scented Hand Soap,  with your purchase. You do not need to add this to your cart, using the link will automatically do that for you!
Here are a few of my favorites I chose for my deal! 
1 Method Clementine Dish Soap
1 Method Lavender All-Purpose Cleaner
3 Mrs. Meyer's Hand Soaps
1 Mrs. Meyer's Lavender Toilet Cleaner
1 Mrs. Meyer's Bathroom Cleaner
A 2 piece Reusable Kitchen Wipe Set
1 Mrs. Meyer's Hand Soap.
Total cost just… $23.25
That's NINE household products for just over $20 out-of-pocket, which works out to roughly $2.58 a piece. What a steal! 
And, if you refer a friend to ePantry you get another $10 credit and they get a $10 credit too! The savings keep on coming!
Don't miss out on the savings friends as the deal ends tonight at 11:50PM